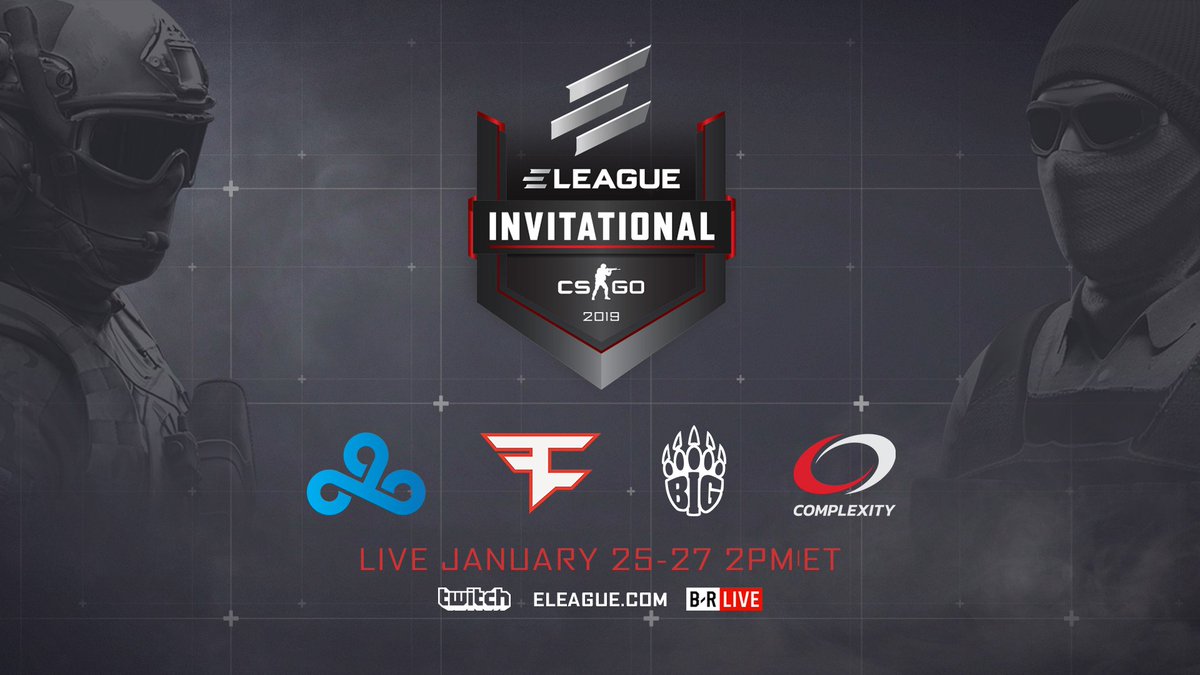 ELEAGUE CS:GO Invitational 2019 is upon us. To be honest, nobody was expecting this event from ELEAGUE, but here we are. 4 teams will battle it out for their share of $150,000 prize pool. Even will start on January 25th, while the grand finals will be played on January 27th.
We here at Esportsbite worked hard to provide you with the best CSGO betting odds on the market. From what we were able to find, Betway has the best odds for ELEAGUE CSGO Invitational 2019. You can read our honest Betway review here.
ELEAGUE CSGO Invitational 2019 winner odds
Odds are saying it all. FaZe is clearly favored in this one, but I am not buying it. They were not looking good at all on iBUYPOWER Masters. However, Håvard "rain" Nygaard stated in his latest interview that constant delays took a toll on them, hence why they underperformed. He also said that they realized how bad they were playing and that they will not repeat similar performances. I disagree.
FaZe is coming off from fresh changes. They do not have a natural in-game leader on their roster, so Nikola "Niko" Kovač is currently trying to in-game lead. Niko is a brutal rifler with stellar first bullet accuracy. Even though it is not hurting him at the moment, it will catch up with him eventually and he will probably give up in-game leading. If you know that you have the best rifler in the world on your team, use his potential, he does not have to think what should the team do, he should think how can he get an entry frag for his team.
To conclude, I do not fancy FaZe because their new changes are not synergized. They have been together for barely a month, and there is no way that anyone is expecting them to win tournaments.
BIG
My personal favorite in this one is BIG. I will ride İsmailcan "XANTARES" Dörtkardeş hype train. This dude is a beast. Another spectacular rifler who was suffocated in his former team. This time around, he has a great squad around him, and I bet you that he can only improve while with BIG. At the moment, German organization is packing a lot of firepower in the likes of XANTARES and Johannes "tabseN" Wodarz. However, if Owen "smooya" Butterfield can be on point here in ELEAGUE CSGO Invitational 2019 they will ease past their opponents.
They also have one of the best in-game leaders out there, and I am sure that Fatih "gob b" Dayik will be relieved that he is not expected to frag anymore. You probably know where this is going. Odds are too good not to throw a couple of bucks on BIG to win ELEAGUE CSGO Invitational 2019.
Betting prediction: BIG to win ELEAGUE CSGO Invitational 2019
Odds: 3.55
Bookmaker: Betway
Format
It is very unusual that there are only 4 teams competing in event where prize pool is $150,000. ELEAGUE CSGO Invitational is a fully invitational tournament, so there were no qualifiers for any of these teams. They all earned their invites based on their prior performances.
A double-elimination bracket has been put in place. Basically, there will be two brackets, upper and lower one. All of these teams are starting in the upper bracket. All of the matches are played in the best-of-3 series.  Winners will advance to the final match of the upper bracket, while losers will have another chance in the lower bracket. Winners of both upper and lower brackets will compete in the ELEAGUE CSGO Invitational 2019 grand final.
First match-ups & prize pool
BIG – CompLexity
FaZe – Cloud9
Prize pool
1st – $80,000
2nd – $40,000
3rd – $20,000
4th – $10,000